A Message from Joe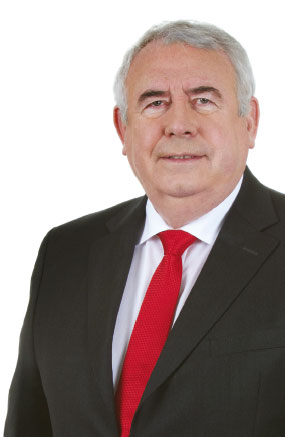 This General Election and the next five years of Government are about securing the future of our country. They are also about ensuring that the principles of fairness and equality guide our approach to the economic recovery that is now underway.
As we commemorate the centenary of the 1916 Rising we must ensure that the progress that has been made is not squandered and that the mistakes of the past are not repeated. We must ensure that the Ireland of the future is built on the idealism and vision of patriots such as James Connolly, founder of the Labour Party. Our independence must never again be taken for granted or put at risk.
I have always pursued the best interests of our community and country. My priorities for the years ahead are to achieve more jobs and opportunities for my constituents, improved living standards, well-funded schools, a better health service, more homes and stronger communities.
With your support in the election, I will be able to continue my work for local people.
I am asking for your No 1 Vote in this election. I stand on my strong record of public service and hard work for the people of Dublin Central and on my vision for Ireland's future.
Yours sincerely
Joe Costello TD